Welcome to Midtown BID: Home of Cambodia Town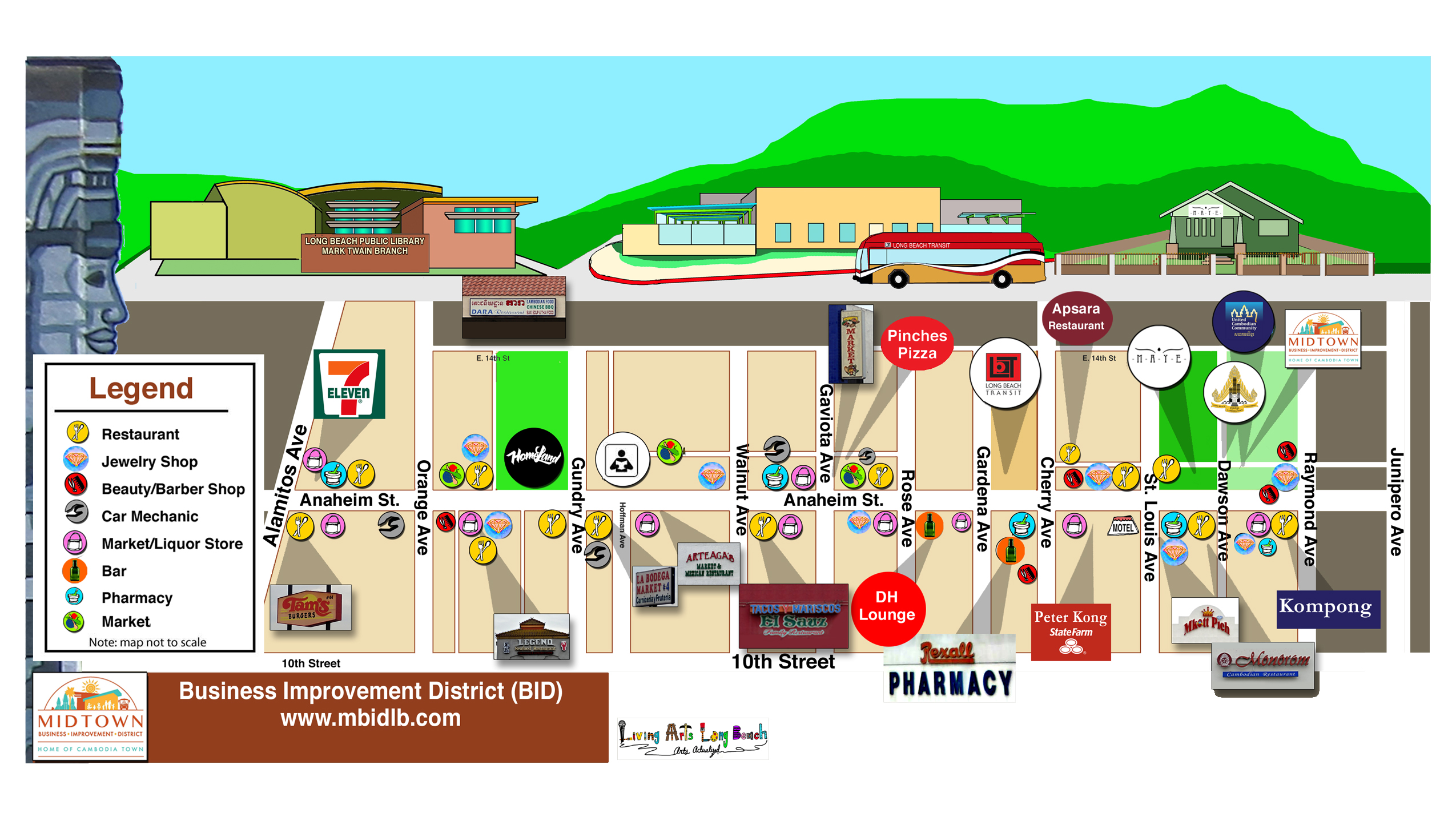 Long Beach's landmark of diversity.
The Midtown Business District is no longer a place that people pass through to get from one place to another. This is a longstanding, thriving community full of families and businesses and there is no other pocket of Long Beach that can claim the level of diversity we can. We are the landmark for diversity in Long Beach.
Bringing business, residents and visitors together.
The Midtown BID's mission is to bring people together and help businesses succeed. Different cultures permeate the neighborhood and work, eat, shop and experience life together each and every day. Our spirit of togetherness is what keeps us constantly striving to make our community safer, cleaner and better for every employer, resident and visitor.
Every day on every block there is a cultural experience to be had. Our mission is to ensure everyone is aware and has the chance to experience these one-of-a-kind community efforts.